The Pattillo Project is a solo artist showcase exhibition at the Sarjeant Gallery Te Whare o Rehua Whanganui. Granted to the winner of the previous years' Whanganui Arts Review, the winner receives the full support of the Sarjeant Gallery.
It is the intention that the Pattillo Project brings the art created in this region into national prominence via the setting of one of New Zealand's best regional galleries. As an ongoing exhibition series at the Sarjeant for years to come, the Pattillo Project is built to support and uplift the artists in this region.
"Our purpose with the Pattillo Project is to provide a mentored opportunity for winners of the Arts Review to showcase their work on what we think is New Zealand's premier arts stage; the Sarjeant Gallery. 
The current redevelopment will strengthen and extend the standing of the gallery as the place to be seen for New Zealand and international artists alike.
Winning the Arts Review is an important recognition for any artist. We hope the Pattillo Project adds value to that recognition."
Recipient of the Pattillo Project 2022
Andrea Gardner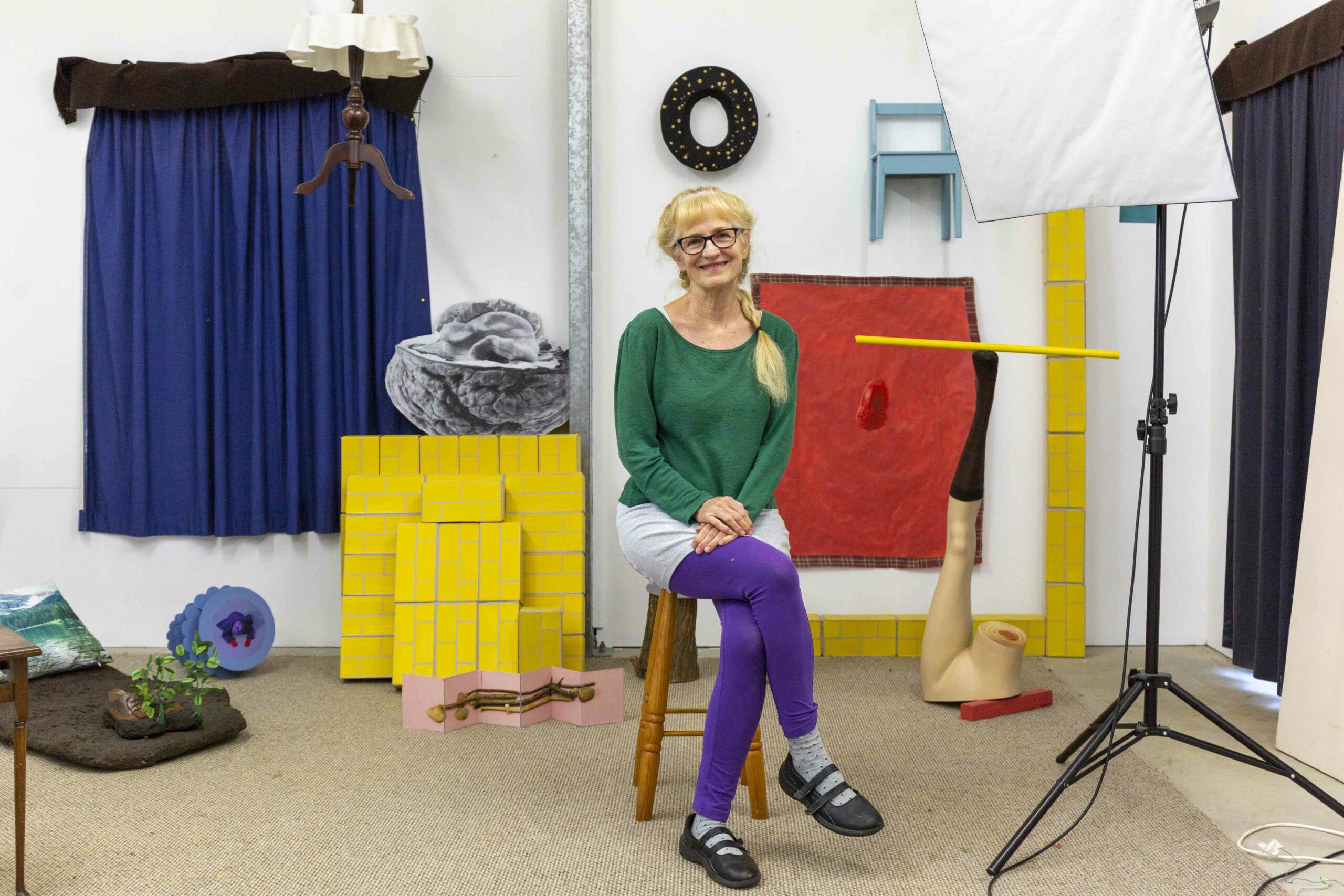 The 2022 Pattillo Project showcases the work of Andrea Gardner in her exhibition called This is the Rabbit Hole.
Staged with the curatorial support of the Sarjeant Gallery Te Whare o Rehua Whanganui, the Pattillo Project is a showcase exhibition awarded to the winner of the Pattillo Whanganui Arts Review each year.
Andrea Gardner is the third recipient of the Pattillo Project after glass artist Dr Kathryn Wightman in 2020 and sugar artist Tracy Byatt in 2021.
Gardner's staged photographic work Now I Have Your Attention won the 2021 Pattillo Whanganui Arts Review Open Award and features in This is the Rabbit Hole, a colourful and vibrant exhibition of eighteen staged portraits and four sculptural works.
Andrea Gardner has experimented with different mediums and subject matter over the years. Her Pattillo Project exhibition shows her interest in the absurd, a deep love of colour and the playful act of spontaneously combining costumes, props and poses in the studio. The resultant photographic images are full of play and humour, colour and texture. Gardner says in ArtZone.co.nz: "I like to begin to improvise and play around with the props, to create scenarios that I have never seen before and that might surprise me. This exploration of the unexpected is interesting territory: intuitive, sometimes playful, enigmatic and often uncertain. Sometimes the best images are completely unplanned and come from spontaneously playing with the objects that I have at hand. I am not a trained photographer; my process is more akin to sculpture"
Gardner scours op shops for the right coloured clothes and interesting props. Her images are staged, posed and shot in her home studio, with Gardner only very rarely using photoshop to disguise a wire or a rogue strand of cotton.
In This is the Rabbit Hole, Gardner explores the psychological tension found in the female experience. Her works are theatrical and boldly coloured and composed; often featuring Gardner disguised in make-up, half hidden behind a wig, or a cardboard shield, enveloped in a costume, or inside a box.
"I have always enjoyed the work of the American photographer Cindy Sherman who continually uses herself in her photographs to portray various imagined characters. Haegue Yang is a Korean artist who creates multimedia installations consisting of wild sculptural objects often in front of large futuristic wall graphics. I think her work is weird and wonderful. Louise Bourgeois has also been an influence with her focus on the body, sexuality, domesticity, and memory" Andrea Gardner, ArtZone.co.nz
Andrea Gardner was born and raised in northern California in an artistic household with lots of impetus to make and create. She came to live in Whanganui in 1995 with her partner the artist Brit Bunkley. For many years she was an art educator.
Recipient of the Pattillo Project 2021
Tracy Byatt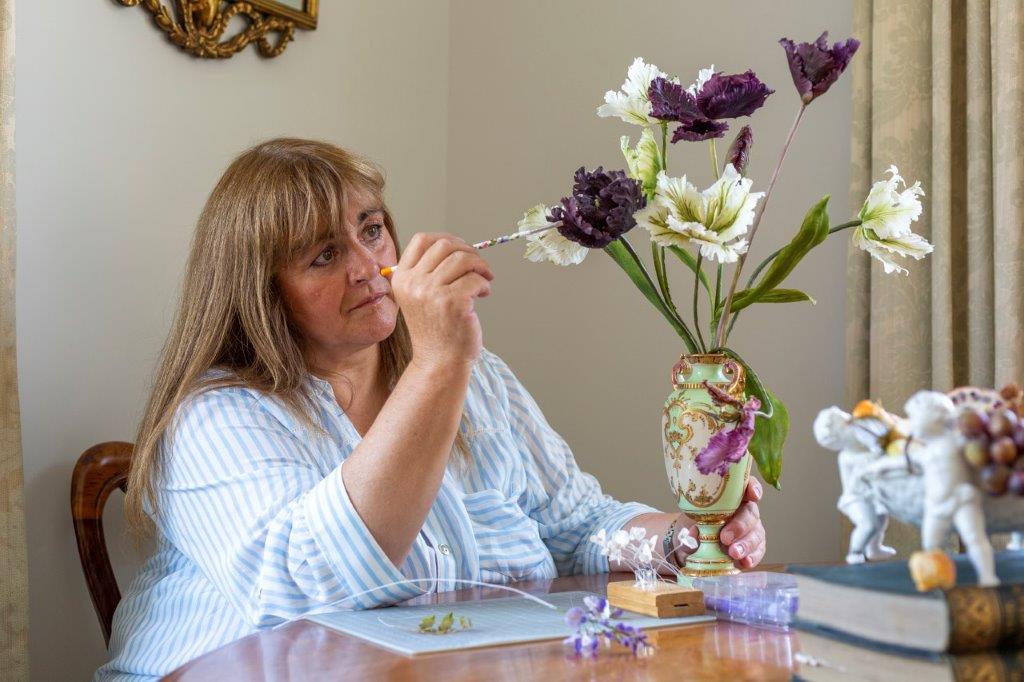 Tracy Byatt won the 2020 Pattillo Whanganui Arts Review with her exceptional work Parrot Tulips – A Study in Sugar.
Tracy is a renowned sugar artist and combines her love of history with her artwork. Tracy Byatt is known in New Zealand and internationally for her art of creating incredibly realistic flowers from sugar paste.
Read more about 'An Impossible Bouquet' on the Whanganui Chronicle website.
Recipient of the Pattillo Project 2020
 Dr Kathryn Wightman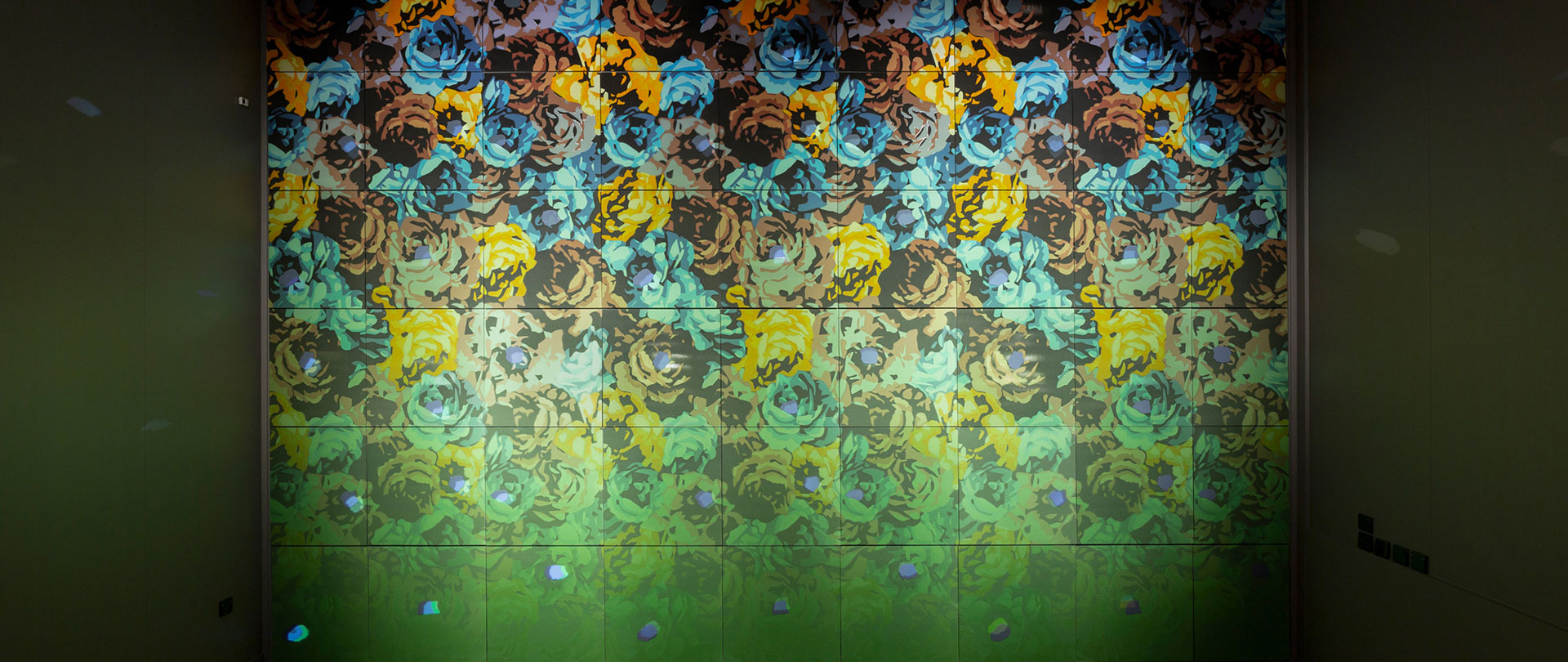 In this inaugural pattillo project 'Digital Parent' familiar forms protract, and the recognisable becomes fragmented and dissolves into opacity. Dr Kathryn Wightman's works mirror the data that disperses and accumulates throughout the internet, generated both intentionally and otherwise. Her working process encompasses two printing methods: the meticulous craft of screen-printing and the automated design-work of 3D printing.
For the major new piece created for this project Wightman has further developed her innovative method which involves screen-printing layers of coloured powdered glass onto sheets of flat glass, then placing them in a kiln to set the layers. The resulting pattern recalls floral designs of vintage wallpapers with reassuring familiarity, intending to evoke feelings of security. The image transitions incrementally with the patterning fading slowly from the top until it becomes uniformly green along the bottom edge. It mirrors an algorithmically generated web experience, beginning with the safe and familiar then slowly devolving into the strange, sinister and dangerous. Videos from YouTube are projected onto the work but only fragments can be discerned; the platform and its workings unable to be grasped solely through the content of the videos themselves.
Hundreds of hours of new videos are uploaded to YouTube every minute with this deluge of images having no historical precedent. Around two billion monthly users access the website, many of whom are children. As a mother of a young child and a newborn, Wightman is invested in scrutinising this new digitally connected world and the media it produces, which in turn informs the environment in which her children will grow up.
Developing further the themes of the work which won her the Open Award at the 2019 pattillo Whanganui Arts Review and the inaugural pattillo project award, Wightman scanned her son and used a 3D printer to produce the forms of his likeness displayed here. Forming a totem-esque pole, the candy-coloured shapes are profile sections taken from this scanned data that are then further digitally manipulated. It could speak to the data all of us generate through our online activities which is collected and used for a myriad of purposes. For those who have been born within the internet era, data may have been collected on them long before they were able to exercise any kind of consent or control over what they share online.
Artist James Bridle believes we have to critically analyse the structure underpinning a platform such as YouTube and why it creates an incentive for the creation of certain content. He observed that millions of videos being uploaded to YouTube contained bizarre and disconcerting themes featuring popular cartoon characters. Uploaders were producing content designed to take advantage of the algorithm that decides what videos were recommended next, generating clicks and therefore profit.
This may be easier said than done however as rapidly evolving tools such as artificial intelligence may learn in a way that even its creators may not entirely understand. Nonetheless, 'Digital Parent' channels the anxieties about our present media environment and calls for a deeper reflection upon its ramifications.
James Hope
Assistant Curator